How-To Play
Here, at Light FM, we know that the use of a mobile app does not always come in handy. This is why we grouped some of the most frequently asked questions we receive from our dear users.
---
How do I answer the games?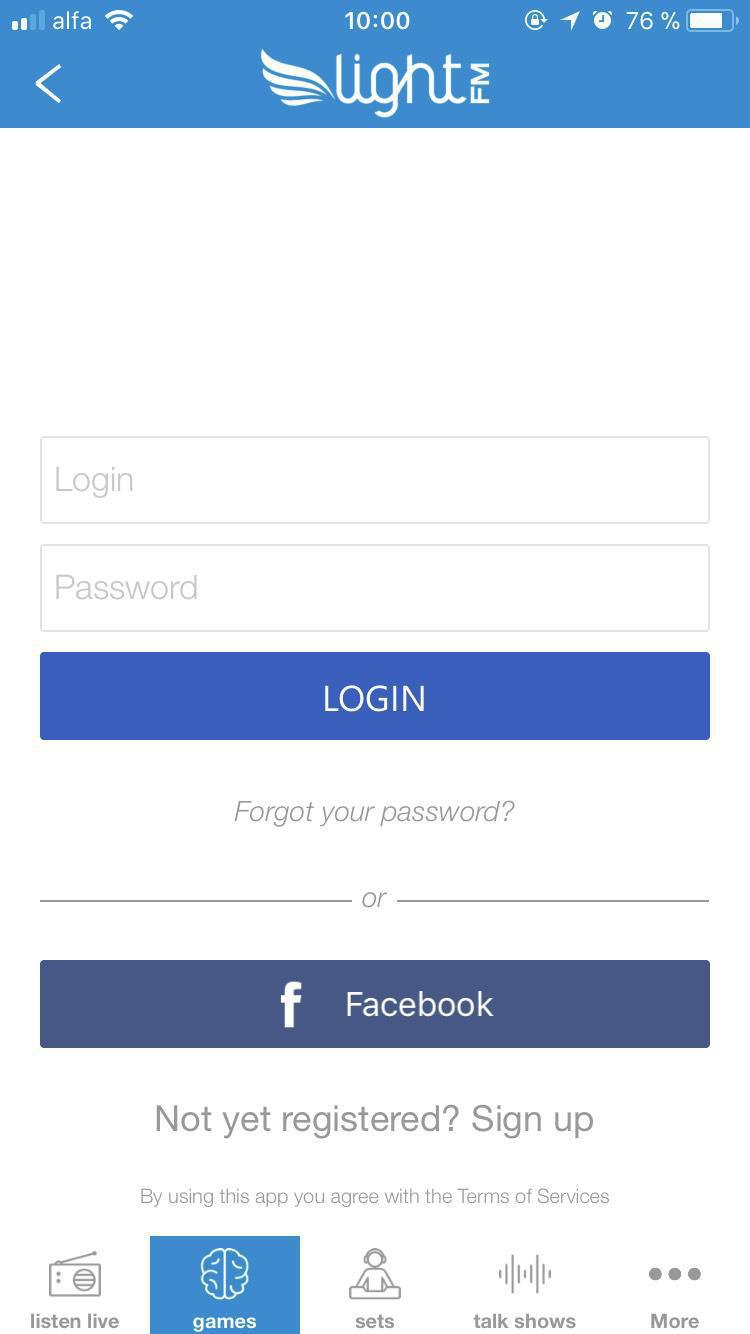 If you are browsing the Games section for the first time, you will be asked to connect using your Facebook account or login/register using your own email address. Do not be afraid. It is the first step to be able to participate to the games.
Then you will be redirected to the Games section where all the games are listed.

Please, note that you can also edit your information by clicking on the 'silhouette' button next to the logo on the top right of your screen.

In the page of the game you want to participate to, just click on the 'Bubble' icon on the bottom left of your screen.
---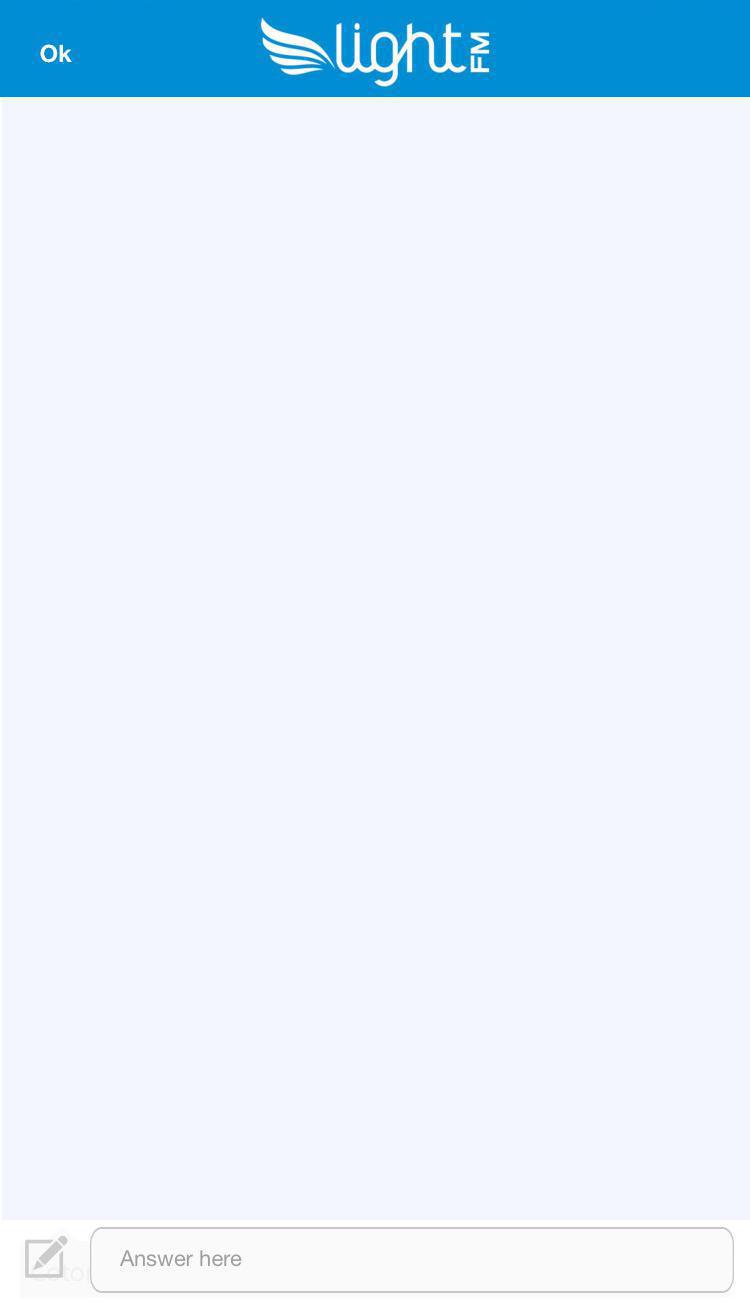 You'll be redirected to the screen shown in the picture above. Then you can answer the question and enter the draw.
---
Do I need to 'logout' once I wrote my answer?
Not at all! Au contraire, it will be easier and faster for you to answer the next time!
---
What do you do with all our information?
We keep them secret and we do not sell/give/offer them to anyone. We use them to contact you in the case you are asking for some help, or to inform you that you have won!
---